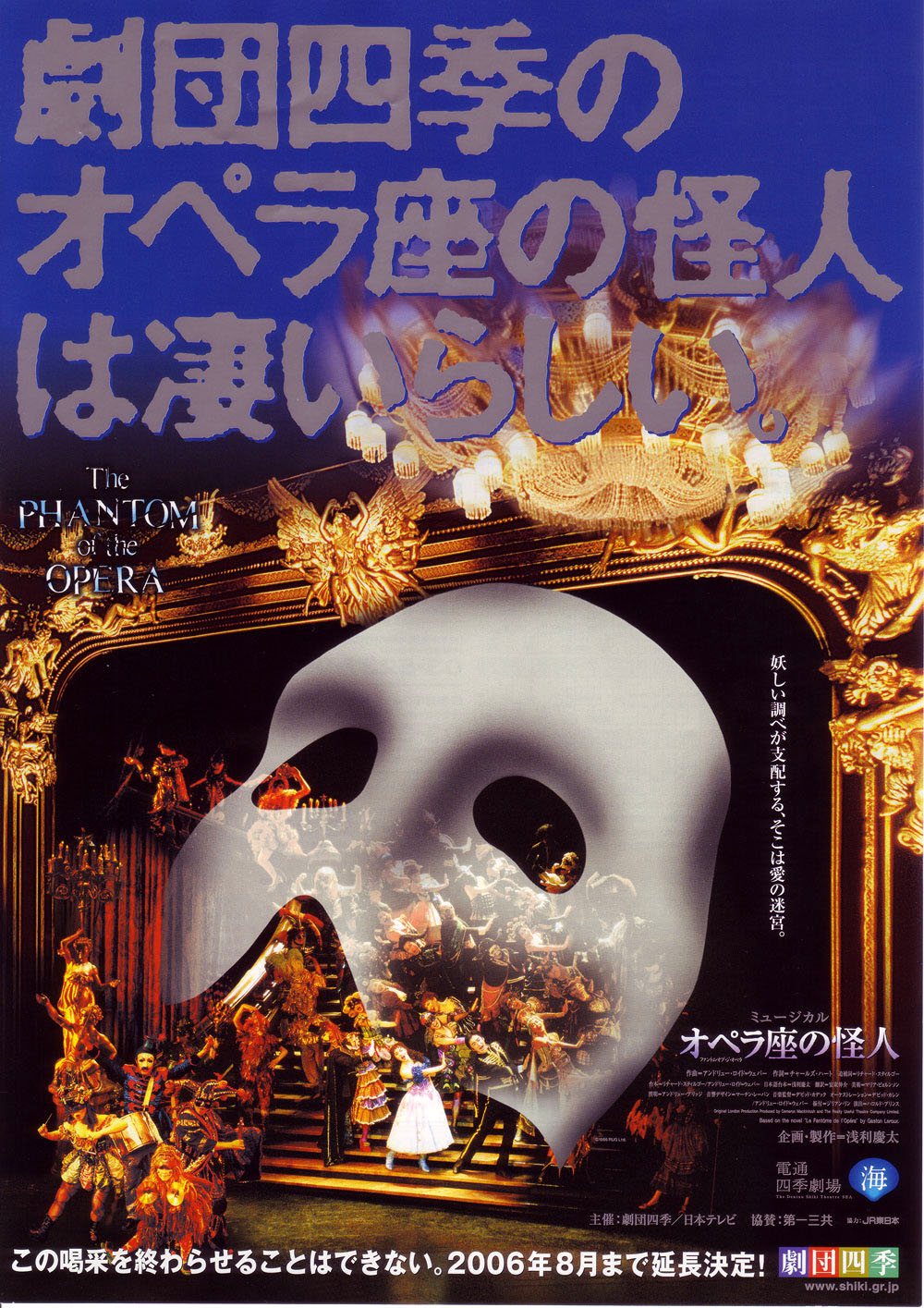 The Phantom of the Opera is a musical by Andrew Lloyd Webber, based on the French novel.
Maybe many people know this work because it is famous as musical, novel, and movie.
This is played by Gekidan Shiki (Shiki Musical Company).
Gekidan Shiki consists of many kinds of people.
There are 3 way to join Gekidan Shiki.
→
To take singing test, dancing test, or acting test
Therefore there are good singers, good dancers, and good actors in Gekidan Shiki.
In The Phantom of the Opera, beautiful songs are important keys to please audience, so many singers can perform this program.